Penrose's mission is to empower the pursuit of meaning, and in Arden's Wake the team continues to push the boundaries of digital worlds through immersive experiences that explore universal themes of family, love, loss, fear, and sacrifice.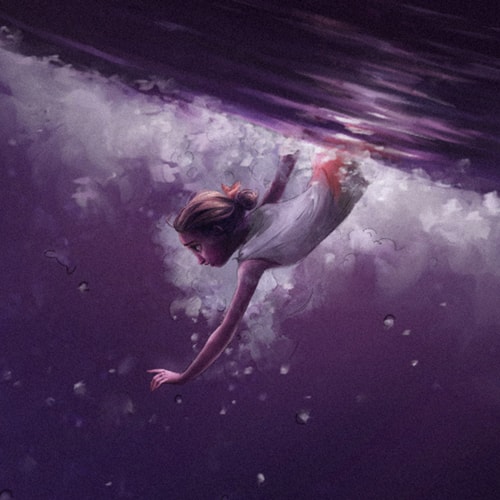 Tide's Fall is the second chapter of the story of Arden's Wake, a VR story about a young woman who embarks on a dangerous journey in a post-apocalyptic world. Her story is of self-discovery and growth.
Meena lives with her father in a lighthouse perched atop an endless sea. Ever since her mother died in a shipwreck when she was little, she has been forbidden to go into the water. One day when her father goes missing during one of his dives, she has to venture deep into the sea to rescue him. However, the monsters that lurk beneath the surface cannot all be seen. Meena must face her past and fraught relationship with her father if she wants to survive.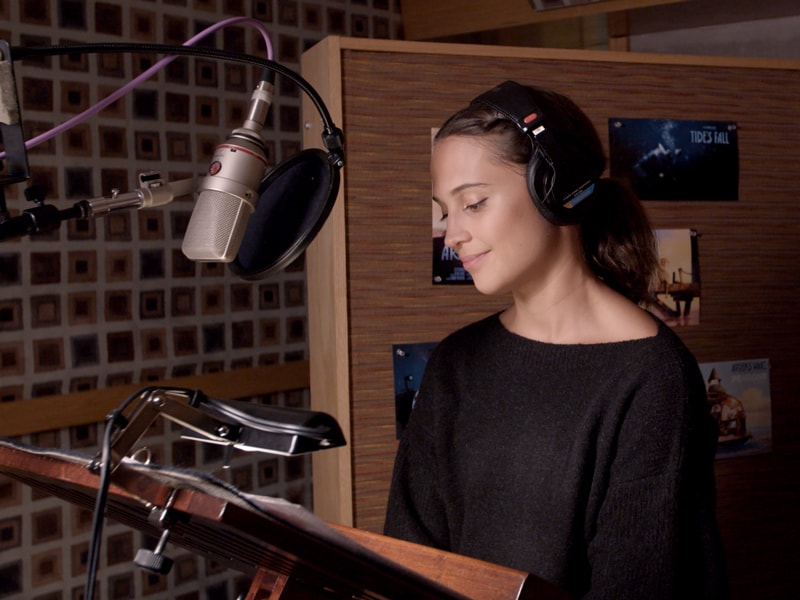 As a company, we're proud and fortunate to work with a diverse array of world-class talent, which has enabled us to make strides in VR storytelling – both as a studio and for the industry. We've done that with each major release to-date. With The Rose & I in 2015, we released our first VR story. With Allumette, we launched the longest VR film to-date. With Arden's Wake, we created our project using our in-house native VR creation tool Maestro and won the first Lion for Best VR awarded at the Venice Film Festival. In our second installment of the Arden's Wake franchise, we are bridging Hollywood with augmented and virtual reality.
As we developed the piece, we knew talent was going to be an important component of adding texture and emotion the story and characters deserve. We are incredibly honored to have Academy Award-winner Alicia Vikander star as the voice of Meena in Arden's Wake: Tide's Fall. She is also Executive Producer on the project.
Hollywood is watching, and Alicia Vikander working with Penrose – as the talent and as an Executive Producer for a narrative VR company – closes the gap between traditional film and new forms of media and entertainment, in this case virtual reality. "This project is unlike anything I've ever done before, and I think virtual and augmented reality are going to be big in Hollywood, as well as entertainment more broadly." Working with Alicia helped achieve an incredible level of quality and refinement. Her voice adds a depth that breathes life into the character of Meena, and validates virtual reality's ability to allow viewers to experience a story and follow a character who is real and believable.
As VR / AR are still developing art forms, there are a plethora of opportunities for artists, actors, and singers to take part in these mediums. While festivals are recognizing VR as a medium for powerful storytelling, there is still a big gap between people's perceptions of traditional Hollywood entertainment and VR. Through Alicia's partnership and with her incredible talent, we are stepping closer to truly making this new narrative medium on the same caliber as any Hollywood film.
Through virtual reality, we are able to bring relevant societal issues to audiences through this powerful and deeply impactful medium. We believe this, in conjunction with the broader popularization of VR / AR as a form of entertainment, will be able to transform society, because people will be exposed to thoughts and ideas that they would not otherwise have access to and thus expand their knowledge and their world. We thank Alicia for taking a major step in the direction of helping expand VR storytelling as a recognized and respected form of entertainment. Arden's Wake: Tide's Fall is a huge step for the advancement of virtual reality technology, but also proof that VR narratives have the same potential as traditional films to become a true storytelling platform of the caliber as the classic Hollywood industry.
" . . . virtual and augmented reality are going to be big in Hollywood, as well as entertainment more broadly."