Today, we're excited to announce that we're releasing our mobile-focused VR app called ROSE in conjunction with the upcoming consumer launch of the Samsung Gear VR powered by Oculus.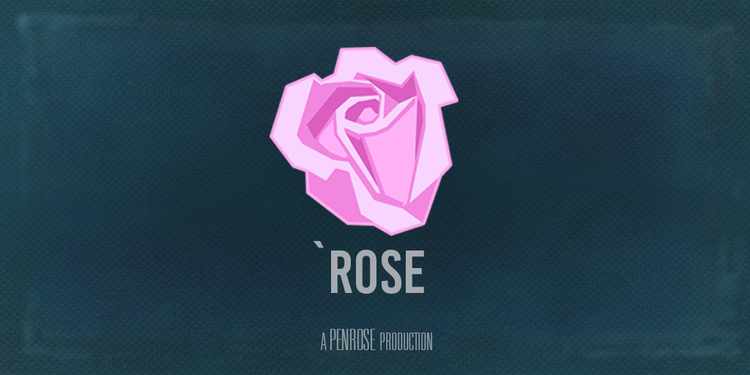 ROSE is a burgeoning world of pure imagination that allows the viewer to experience an immersive, cinematic universe in VR. ROSE is a real-time, cinematic story platform built specifically for mobile VR. We're collaborating with Oculus and Samsung to make this ready for the consumer launch of Gear VR.

The ROSE app will initially feature a mobile adaptation of Penrose's cinematic virtual reality content. The first VR film available on the ROSE app will be a Gear VR Teaser adaptation of "The Rose And I", a PC-based VR film with positional tracking that we premiered at the Tribeca Film Festival this year.
We had an interesting journey creating the Gear VR version of "The Rose And I" from a PC-based VR platform. From the beginning, we knew it wouldn't be simple, especially because the graphics unit of the PC has 150x the processing power of the Samsung Galaxy S6.
Initially, our instinct was to record a 360-degree video output from our original PC VR experience. But after we created and tested this recording, we realized the limitations of this approach: lower resolution, lower quality 3D, and lower immersion because the viewer is unable to move around in the world of their volition. We therefore began the more difficult but exciting exploration of porting our PC VR experience over to mobile VR with Unreal Engine 4, a real time engine.
In the creation of VR cinematic experiences, we use many tools from both the film and video game worlds. One of the highlights and backbones of our process is the Unreal Engine by Epic Games. We initially created the PC VR-based "The Rose And I" on Unreal Engine, and this greatly simplified our process porting to mobile VR. The new updates that Epic is making to both the Android and Gear VR integration are cutting edge, and thanks to this, we were able to deliver a beautiful experience at a fraction of the effort (not to mention teraflops).
We hope you enjoy ROSE, and we look forward to exploring the new art form of VR storytelling in the many months and years to come.